iSalus is proud to help sponsor the 8th annual Blue Ribbon Rally Car Show in Meridian, Idaho. The yearly event is hosted by one of our customers, Idaho Urologic Institute, and raises funds to support prostate cancer awareness while encouraging men to discuss with their healthcare provider if prostate cancer screening is right for them. 
This year's BRR Car Show will be held on Saturday, September 23rd, as part of National Prostate Cancer Awareness Month.  
The Mission of Prostate Cancer Awareness Month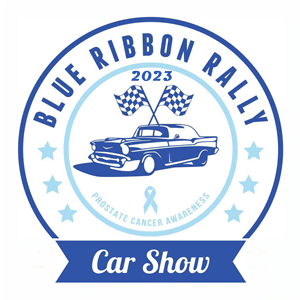 The month of September is dedicated to raising awareness of the dangers of prostate cancer.  
In the U.S., 1 in 8 men will be diagnosed with the disease in their lifetime, according to the Prostate Cancer Foundation. It is the second most common cancer among men; unfortunately, there are often no early warning signs.  
Prostate Cancer Awareness Month was founded to support those living with prostate cancer and to advocate for the importance of screening. Risk factors such as age and ethnicity impact screening timelines. Men 40 and over can speak with their doctor to understand the risk factors and determine when to begin screening. 
How the Blue Ribbon Rally Supports Prostate Cancer Awareness
The BRR Car Show raises money by charging a registration fee for participating cars. Trophies are awarded to participating vehicles across categories, like People's Choice and Kid's Choice. The BRR is fortunate to also have many community and business partners that sponsor or donate to their event to help raise money for their charities. 
Money is also raised through an event raffle. Attendees can purchase $10 raffle tickets to be entered into a drawing for a 7-night Alaskan cruise for two or a $3,000 travel credit. The car show will also include food trucks, face painting, music, and special guests.  
Proceeds raised during the event are donated to two charities: Idaho2Fly and the Prostate Cancer Foundation.  
About Idaho2Fly
Idaho2Fly is a volunteer-run nonprofit that gifts 3-day retreats to a world-class Idaho fly-fishing resort to men diagnosed with cancer—many of whom have prostate cancer.  
In addition to fishing some of America's most beautiful trout streams, guests join a series of moderated discussions. In these sessions, they can share their experiences and challenges with men facing similar issues.  
Idaho2Fly hosts three retreats annually, funded by donations from events like the BRR Car Show. To learn more, please visit idaho2fly.org.  
About the Prostate Cancer Foundation
A portion of the proceeds from the BRR Car Show will also go to the Prostate Cancer Foundation. The PCF funds the most promising research into better preventing, detecting, and treating the disease. 
Currently, prostate cancer claims one man's life in the United States every 15 minutes. The PCF envisions a world where it's cured for good. Until then, they focus on supporting patients, their families, and researchers advancing treatment and detection methods.  
To learn more, please visit pcf.org.  
How to Support Prostate Cancer Awareness
So far, the Blue Ribbon Rally Car Show has raised over $100,000 for men battling cancer and the charities that support them. iSalus is proud to sponsor the car show and help the Idaho Urologic Institute make this the most successful event yet.  
To learn more about the BRR Car Show, purchase raffle tickets for a 7-Night Alaskan Cruise (or $3000 travel credit), register your car, or donate, please visit idurology.com.